Coconut Loaf.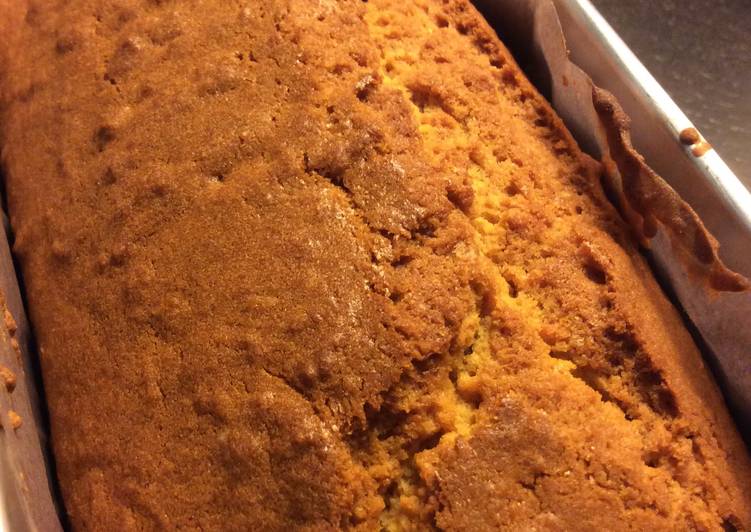 You can cook Coconut Loaf using 7 ingredients and 5 steps. Here is how you achieve that.
Ingredients of Coconut Loaf
You need 1/2 cup of Desiccated coconut.
Prepare 1 1/2 cup of Self raising flour.
It's 6 oz of Butter.
You need 1/3 cup of Brown sugar.
Prepare 3 of Eggs.
You need 1/4 cup of Milk.
It's 1/2 cup of Palm sugar syrup.
Coconut Loaf instructions
Cream the butter and brown sugar until light and creamy..
Then add the eggs one at a time and mix well..
Once all the eggs are well mixed into butter mixture, fold in the palm sugar syrup, flour and desiccated coconut into the mixture..
Pour the mixture into a loaf tin ( 9 in by 4 in by 3 in) that is lined with parchment paper..
Baked for 1hr 10 mins at 320 Fahrenheit..