Creamy One-Pot Pasta.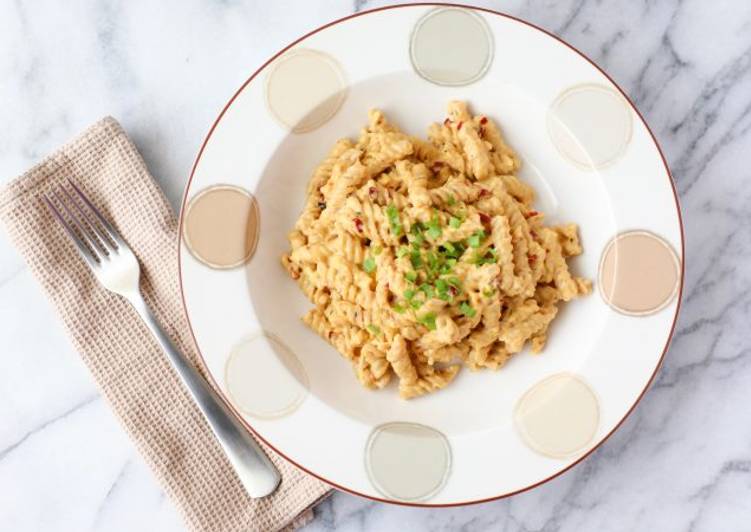 You can cook Creamy One-Pot Pasta using 9 ingredients and 5 steps. Here is how you achieve it.
Ingredients of Creamy One-Pot Pasta
Prepare 1 pack of Gluten free Pasta- I used Fusilli.
It's 1 tsp. of chopped garlic.
You need 2 tsp. of Olive Oil.
You need 1.5 cups of Butternut Squash, Roasted (you can even use Pumpkin).
Prepare 1 handful of Cashewnuts.
You need 1.25 L of Almond Milk.
You need 1 tsp. of Chili Flakes.
You need 2 tbsp. of Parmesan Cheese.
Prepare to taste of Salt and Pepper,.
Creamy One-Pot Pasta instructions
Heat oil in a deep pan. Now add the garlic fry until it releases it's aroma..
Add 1L Almond milk and pasta to the same pan and cook until al dente..
While the pasta cooks, in a blender add the cashews, Butternut squash, 250ml Almond Milk, Parmesan cheese. Blend until it becomes a smooth paste..
Add the blended concoction to your cooked pasta. Mix well..
Ensure the sauce coats the pasta well. Add Chili flakes, Salt and pepper. Mix well. Serve.