Whosayna's Coconut Biscuits.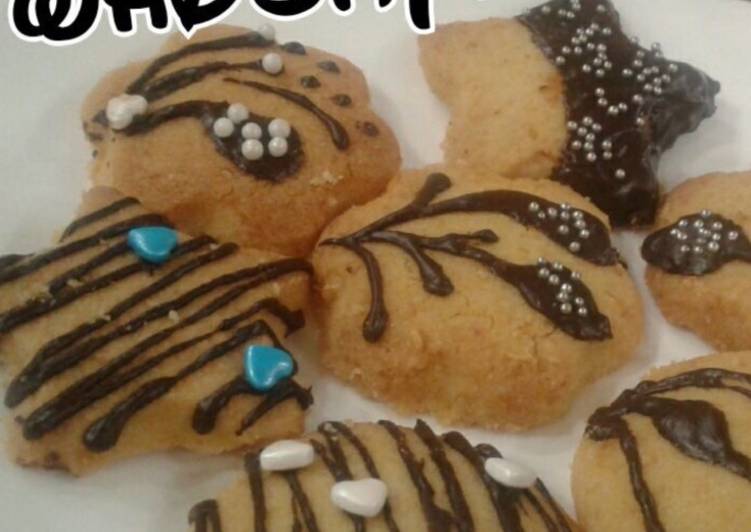 You can cook Whosayna's Coconut Biscuits using 8 ingredients and 8 steps. Here is how you achieve that.
Ingredients of Whosayna's Coconut Biscuits
Prepare 250 gms of Butter.
Prepare 3/4 cup of Castor Sugar.
You need 1 tsp of Vanilla Essence.
It's 1/2 cup of Corn Flour.
It's 1/4 tsp of Baking Powder.
You need 1/2 cup of Oil.
You need 1 cup of Dessicated Coconut.
It's as required of All Purpose Flour/Maida.
Whosayna's Coconut Biscuits instructions
Beat butter and sugar to get fluffy mixture..
Add the rest except maida, beat more..
Now use your hands put little by little all-purpose flour and keep mixing as it forms soft dough don't add any more flour..
Mix the dough well..
If you are rolling should be a bit harder but if you are using your hand should be soft..
Shape up biscuits, keep on greased trays and bake on 200°C till creamish colour..
Let it cool down then decorate with melted cooking chocolate..
Store in airtight container..