Shredded Balsamic Chicken Pitas.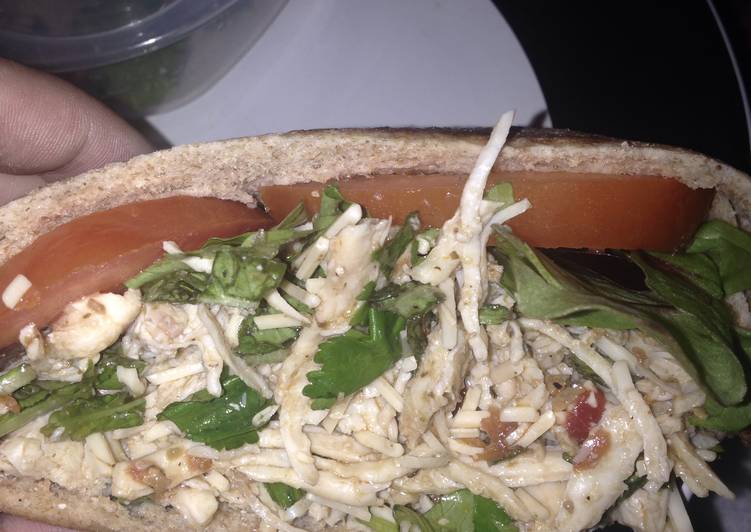 You can have Shredded Balsamic Chicken Pitas using 11 ingredients and 2 steps. Here is how you cook it.
Ingredients of Shredded Balsamic Chicken Pitas
It's 3 each of Pitas.
Prepare 4 cup of Shredded Chicken (pre boil and shred with a fork once cooled).
Prepare 1 tbsp of Sun Dried Tomato Pesto.
Prepare 1/2 cup of Parmesan or Asiago Cheese (shredded).
Prepare 1 tbsp of Sun Ripened Roasted Red Peppers (cut in pieces).
It's 1/4 tsp of Salt.
Prepare 1 tsp of Fresh Pressed Garlic.
Prepare 1 slice of Tomatoes.
It's 3 cup of Mixed Greens.
You need 2 tbsp of Balsamic Dressing of Choice.
It's 1/4 cup of Fresh Basil (chopped finely).
Shredded Balsamic Chicken Pitas instructions
Add chicken (pre cooked and shredded), garlic, black and red pepper, cheese, dressing, and basil in a bowl and mix well..
Add mixed greens, tomatoe and chicken mix into pita halves. Serve 2 halves or one whole pita stuffed per serving..