French Onion Turkey Burgers….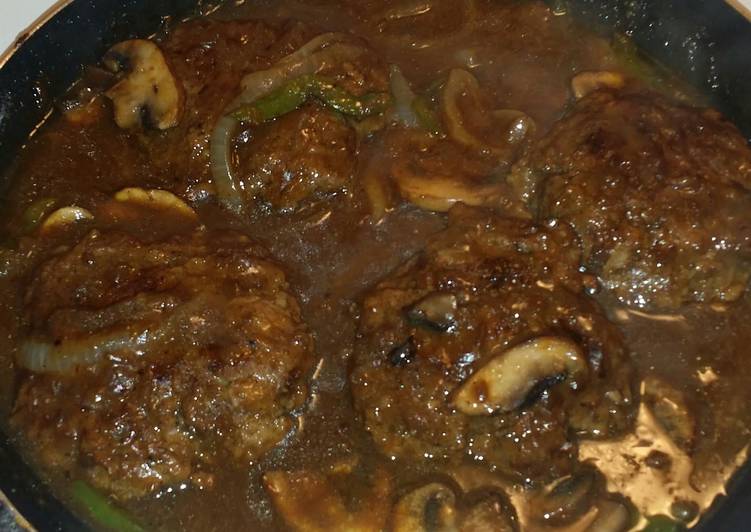 You can have French Onion Turkey Burgers… by using 12 ingredients and 8 steps. Here is what you need to do to create it:
Ingredients of French Onion Turkey Burgers…
Prepare 1 packages of ground turkey (1lb.).
Prepare 1/2 cup of onions, bell peppers, mushrooms.
It's 4 slice of cheese (optional).
Prepare 4 piece of bacon…turkey (optional).
It's 1 can of French Onion stock (Campbell's).
Prepare 1 clove of garlic.
Prepare 1 tsp of onion powder.
You need 1 tbsp of worcestershire sauce.
You need 1/2 packages of Lipton Onion Soup mix.
Prepare 1/3 cup of bread crumbs.
Prepare 2 tbsp of all-purpose flour.
Prepare 1 of medium sized bowl.
French Onion Turkey Burgers… step by step
Mix all ingredients in bowl….
Make patties (4).
Brown patties on both sides…medium-high heat.
Remove patties…add.
Sautee veggies for about 5 minutes…add (scraping up drippings)…cook for 5 more minutes….
Add burgers…simmer for 15 minutes…stirring occasionally.
During the last 5 minutes…add cheese if desired….
ENJOY!!! 😄😆😊.