Breadmaker Beet Bread.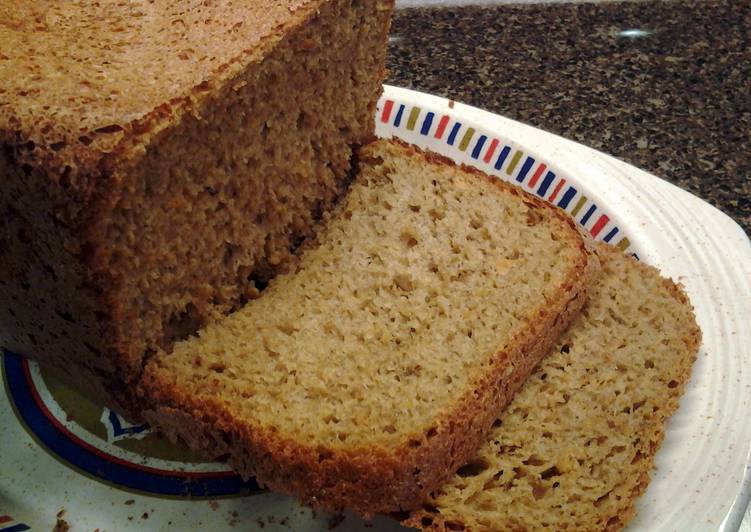 You can have Breadmaker Beet Bread using 11 ingredients and 9 steps. Here is how you achieve that.
Ingredients of Breadmaker Beet Bread
It's 2 cup of better bread flour.
It's 1 packages of yeast.
Prepare 1/2 cup of multigrain granola cereal.
You need 1/2 cup of rolled oats.
You need 2 tbsp of ground flax seed.
You need 1 tsp of ground cinnamon.
It's 1/2 tsp of cloves.
Prepare 1 of egg.
You need 2 tbsp of honey.
It's 1 can of beets (reserve juice).
Prepare 3/4 cup of reserved beet juice.
Breadmaker Beet Bread step by step
Crush/grind granola cereal into powder or small chunks..
Drain beets (reserve juice)..
Chop beets into small pieces..
Whisk egg..
Put beet juice into small saucepan. Add water if needed to bring volume to 3/4 cup. Heat on low to 75-85°F..
Add ingredients into Breadmaker pan in the order listed in the recipe..
Add beet juice last and pour around the inner perimeter of the pan..
Select French/Oat bread and light crust options..
Start. Takes a little over 3 hours with my Breadmaker. Test – it may be necessary to remove about 10 minutes before end of cycle..