My Baked Ziti.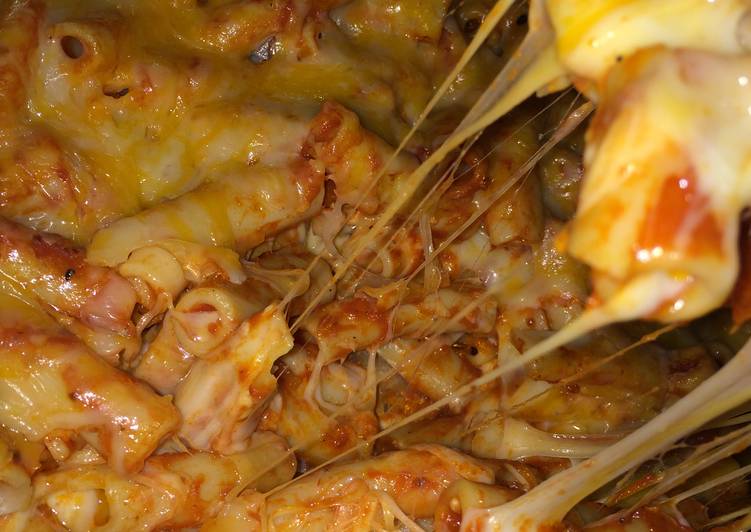 You can cook My Baked Ziti using 7 ingredients and 8 steps. Here is how you achieve it.
Ingredients of My Baked Ziti
It's 1 box of of Ziti Rozoni.
It's 2 cup of sauce Homemade or Jar sauce (Prego Three Cheese).
You need 3 cup of Mozzarella.
Prepare 2 cup of Cheddar.
You need 1 cup of Parmesan (Grated or fresh).
Prepare 2 oz of vegetable/olive oil.
Prepare 1 of Size of pan dependent on how thick you want the pieces.
My Baked Ziti step by step
Preheat oven 350°F..
Boil pasta how you normally would. I don't recommend fully cooking it as it will go into the oven for about 20 minutes. Drain pasta when cooked..
Grease your pan with oil or butter. I prefer with oil..
In a bowl, mix the ziti with half of the sauce by itself. Mix in some of each cheese. A cup and a half total..
At the bottom of the pan, pour a small amount of the leftover sauce, smearing it all over the bottom of the pan..
Pour some of the pasta (about half) in the pan. Cover the top in cheese. Depending on your pan/baking dish, repeat this step multiple time. Remember that the top layer also needs cheese..
Place in oven for about 20-30 minutes..
Enjoy while hot!.