Orange Cheesecake.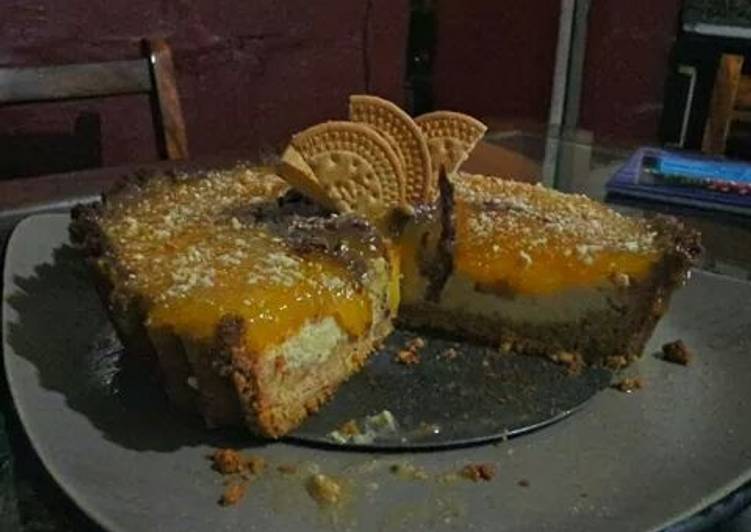 You can cook Orange Cheesecake using 9 ingredients and 5 steps. Here is how you cook it.
Ingredients of Orange Cheesecake
You need 12 packages of sweet cookies.
Prepare 125 grams of melted butter.
You need 1 of egg.
It's 395 grams of condensed milk.
It's 220 grams of cream cheese.
Prepare 1 tsp of vanilla.
You need 2 cup of fresh orange juice.
Prepare 1 cup of sugar.
It's 1/4 cup of unflavored gelatin.
Orange Cheesecake step by step
Pulverize cookies and mix with butter to form "concha".
Blend condensed milk, egg, cream cheese and vanilla. Pour this over the "concha".
Bake at 220ºC for 20-30 minutes.
In a pot, simmer sugar, unflavored gelatin and orange juice until thickened, when is cool, pour over the other preparation.
Refrigerate for 3-4 hours.