Banana Bread.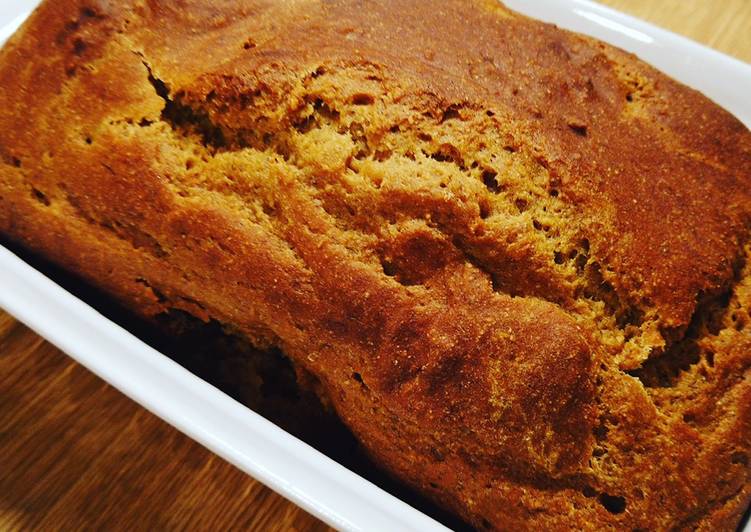 You can have Banana Bread using 9 ingredients and 6 steps. Here is how you achieve that.
Ingredients of Banana Bread
It's 2 of bananas.
You need 1/4 cup of honey.
You need 1 of egg.
You need 2 tbsp of almond milk.
You need 1 tsp of vanilla extract.
You need 2 cup of whole wheat flour.
You need 1 tsp of baking soda.
It's 1/2 tsp of salt.
It's 1/4 cup of Greek yoghurt.
Banana Bread step by step
Put all the ingredients into the bowl.
Use a mixer to mix them well for 4 minutes.
Preheat the oven to 350F.
Spray the loaf pan with organic olive oil.
Put the mixture into the loaf pan.
Bake for about 45 minutes.