Orange Cream Popsicles.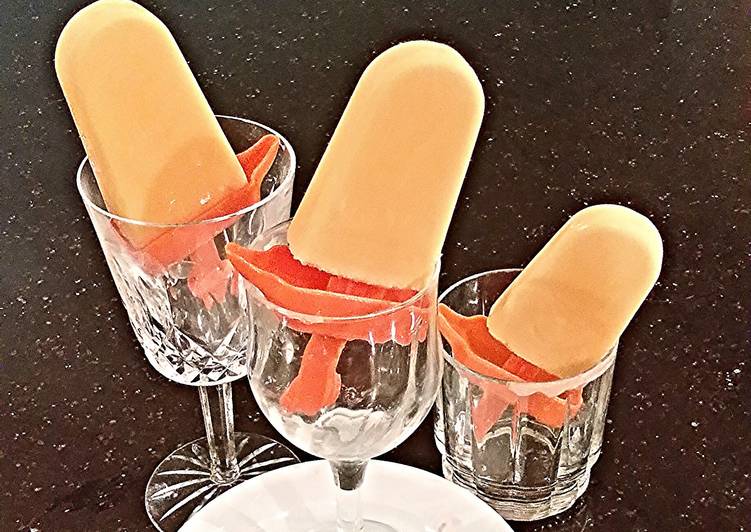 You can have Orange Cream Popsicles using 6 ingredients and 3 steps. Here is how you achieve it.
Ingredients of Orange Cream Popsicles
Prepare 1 cup of fresh orange juice.
Prepare 3 tbsp of granulated sugar.
Prepare 1 cup of heavy cream.
You need 1/2 tsp of vanilla extract.
Prepare of 1/8 teaspoon sea salt.
It's of drops of orange food color if you want a more orange color. I used 5 drops of yellow and 1 drop of red to make orange.
Orange Cream Popsicles instructions
Whisk orange juice, sugar, vanilla and salt in a bowl until sugar dissolves.Add cream and whisk until well combined. Add food color if using.
Fill Popcicle molds with mixture. Freeze at least 4 hours until completely frozen..
Run hot water over bottoms of molds to release Popcicles.