Balinese Orange Salad. Lately I've been getting some of the best citrus I've ever had at the grocery store lately And here we've got this incredibly delicious Kale and Orange Salad that has such a delicious. Mandarin Orange Salad from Delish.com is the perfect blend of sweet and savory. When it comes to summer salads, this one takes the cake.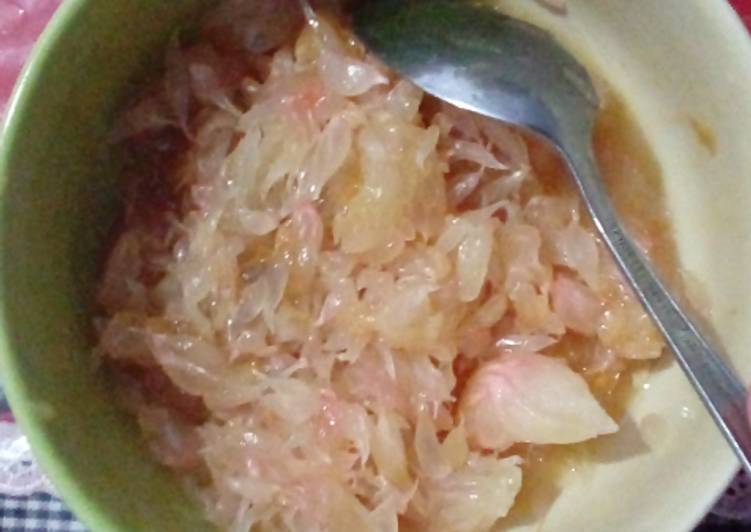 Using a variety of spices, blended with the fresh vegetables, meat and fish. Orange Basil Salad with Honey Balsamic Vinaigrette is a welcomed change to traditional salads. The recipe is simple yet elegant and meatless. You can cook Balinese Orange Salad using 6 ingredients and 6 steps. Here is how you achieve it.
Ingredients of Balinese Orange Salad
It's 1 of Balinese orange.
Prepare 1 of palm sugar.
Prepare 1 tbsp of sugar.
You need 1 of garlic.
Prepare 1 tsp of salt.
It's 1 of cayenne pepper or chili pepper.
We're pairing seared chicken with a salad of roasted potatoes, juicy orange, and kale. To help soften the kale's leaves, we're thinly slicing them and marinating them in a nutty, spicy dressing of tahini and. Recipe for a salad with fresh spinach leaves, seasonal blood oranges and a sumac vinaigrette. On the outside, most blood oranges look like traditional oranges with the occasional maroon colored.
Balinese Orange Salad instructions
Preapare Balinese orange.
Peel it with knife or swords haha.
Dry in the sun for about 2-3 hours (this methode will reduce its bitterness).
Peel 1 balinese orange grain n put in a bowl.
Blend cayenne pepper/chili, garlic, palm sugar, sugar, salt then mix it with peeled orange grain. Mix it with spoon.
Serve it.
This Beet Orange Salad is a simple and classic spring salad that balances the sweetness of beets with the tanginess of oranges – light, flavorful & vibrant. Here's a fresh green salad to brighten up dreary winter days. I've been hanging onto this salad recipe until those irresistibly juicy. In a blender, combine the orange zest, orange juice, balsamic vinegar, honey, garlic, salt, and pepper. With the blender running, add the olive oil in a steady stream until combined.