#CowboySweetPotato.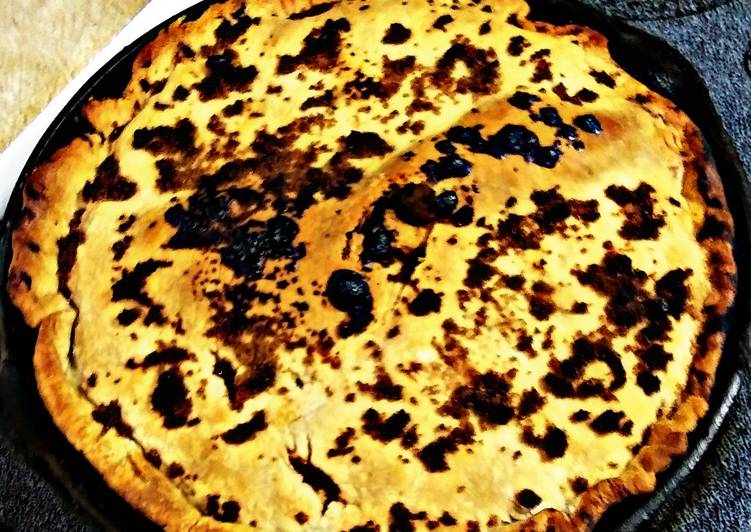 You can cook #CowboySweetPotato using 11 ingredients and 12 steps. Here is how you achieve that.
Ingredients of #CowboySweetPotato
It's of Pillsbury store bought pie crust.
It's 8 of full sized sweet potatoes.
You need Stick of butter.
It's of Dark brown sugar.
Prepare of White sugar.
You need of Cinnamon.
It's of Nutmeg.
Prepare of Vanilla extract.
Prepare 2 of eggs.
You need of Milk.
You need 1/2-1 cup of flour.
#CowboySweetPotato instructions
Preheat oven at 360/Boil sweet potatoes with skin on.
Once the skin is coming loose or Looks pruned…run under cold water to stop the cooking process..
Begin to peel the skin off the potatoes and discard of the skin and in a separate mixing bowl place the peeled sweet potatoes.
Add 3 quarters of a stick of soft butter;add 2 eggs.
Add a half cup of milk…i used 2 %.
Add 2 1/2 tablespoons of cinnamon,1/2 tblspn of nutmeg.
A cup of brown sugar/a half cup of white sugar.
Teaspoon of vanilla extract.
After all dry and wet ingredients are combined..begin to mix everything together.
Once mixed…take a cast iron skillet and spray with pam.
Pour batter into pan…place crust over the pan..then place in oven..preheat at 360.
Don't forget to add a half cup to a cup of flour as well.