Tagliatelle Genovese.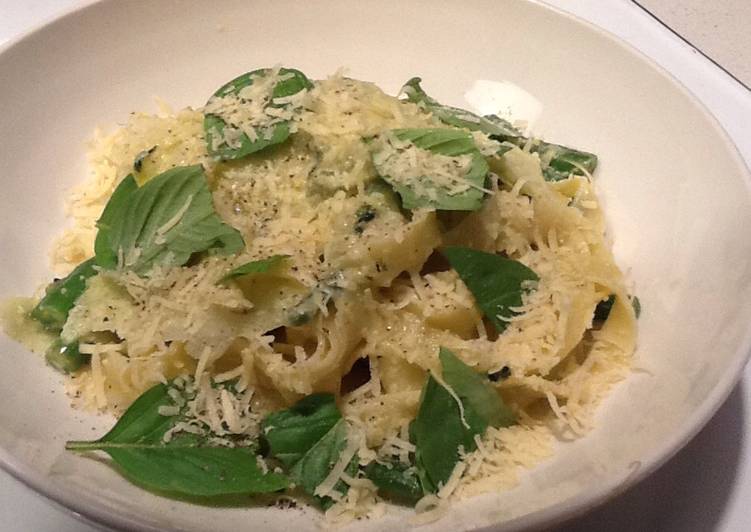 You can cook Tagliatelle Genovese using 7 ingredients and 3 steps. Here is how you cook that.
Ingredients of Tagliatelle Genovese
It's leaves of Basil.
It's 60 g of pesto.
Prepare of Evoo.
Prepare 25 g of Parmesan cheese, grated.
Prepare 65 g of potatoes.
It's 170 g of tagliatelli.
You need Handful of green beans topped and tailed.
Tagliatelle Genovese instructions
Peel potatoes and discard skin. Then continue to peel all potatoes so you have a pile of thin potato strips..
Boil pan of salted water. Add (fresh) tagliatelle, then beans, then potatoes. Cook for 2-3 mins so pasta is al dente, beans are cooked but have bite and potato is cooked through. Drain, reserving a little water..
Toss pesto through pasta and veg. Season. Add leftover water if it's too thick. Serve with basil leaves and cheese..